4 Coffee Recipes That Are Perfect for Springtime
Spring is here! The sun is out, flowers are blooming, and we're still obsessed with coffee. We have rounded up some delicious coffee drinks to ring in Spring (sorry couldn't help it) with bright, bold flavors and can't wait for you to try them.
Lavender Latte: For all you *fancy* coffee fans out there, this 2-part recipe requires a little extra work but it's totally worth it. Starting with lavender syrup, steep lavender and water in a saucepan for 20 minutes. Then add sugar (to a new saucepan) and stir until the sugar dissolves. Voila! You have lavender syrup! Now for the latte, "place milk into a microwave safe jar and heat for about 30 seconds, until warm. Tightly screw lid onto jar and shake for a few seconds, until milk is foamy. Place 2 tablespoons of lavender syrup in a mug. Pour hot, strong coffee over syrup. Top with foamy milk."
Mint Mojito Iced Coffee: This is the coffee combo that you never knew you needed. Combining the creamy texture and minty aroma perfectly contrasts the bold flavor of coffee. To make this drink extra frothy strong it's best to use a cocktail shaker (a mason jar also works) and a muddler to really extract the mint flavor. We love this recipe because it's quick, easy, and you can take it in so many directions. Try adding chocolate, blending it for a smoothie, and of course booze.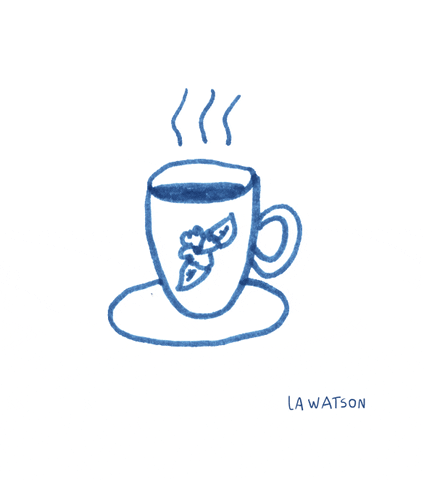 Coffee Bloody Mary: Brunch is the most important meal of the day and we've got something to wake you up and make you feel really good. Don't let the combination of coffee and tomato juice scare you because this recipe has some exciting secrets hidden to make this Bloody like nothing you've ever tried before. There's a hint of sugar syrup to perfectly compliment the tartness from the tomato juice, the bitterness from the coffee, and the heat from the hot sauce. Vodka is optional, although highly encouraged.
Indian Cinnamon Cardamom Coffee: Even though it's Spring, mornings can be a little cold so this warm, cozy drink is a great way to start your day. Cardamom  has some great health benefits like its antioxidant and diuretic properties. "Heat a coffee pan, add water, and cinnamon stick to it. When water comes to a boil, add milk, sugar, cardamom powder and mix well." Create a coffee paste with grounds and a little bit of water and add it to the milk mixture.