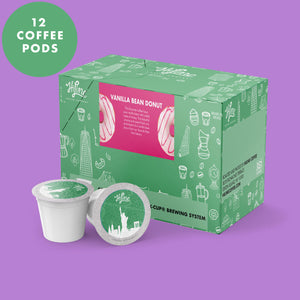 Coffee pods for Keurig. Roasted, packed and shipped to order.
Vanilla flavored coffee pods for Keurig and Keurig 2.0 machines.
This flavored coffee fuses pure vanilla bean with subtle notes of honey. The beautiful aroma and sweet finish are reminiscent of a vanilla bean donut from our favorite New York bakery. All of our coffees are roasted and packed just prior to shipping to deliver a delightfully fresh brew.