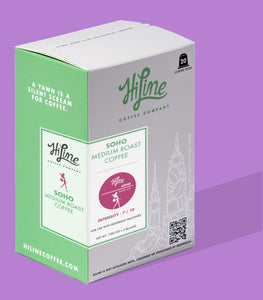 Coffee pods for Nespresso Machines. Roasted, packed and shipped to order.
Fresh roasted coffee pods for Nespresso original machines.
An uncommon chic blend for the sophisticated trendsetter, this coffee displays lively fruit and floral hints. The designer blend balances blackberry with sweet chocolate notes – an ideal for a busy day of window-shopping. This coffee is roasted just prior to shipping to deliver a delightfully fresh brew.