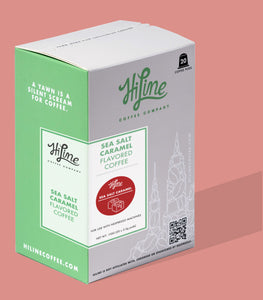 Caramel flavored coffee pods for Nespresso machines.
Fresh roasted coffee pods for Nespresso original machines.
This flavored espresso is the perfect combination of savory caramel and subtle honey undertones. With a balanced profile and smooth finish, it's reminiscent of a salted caramel from our favorite New York candy shop. This coffee is roasted just prior to shipping to deliver a delightfully fresh brew.