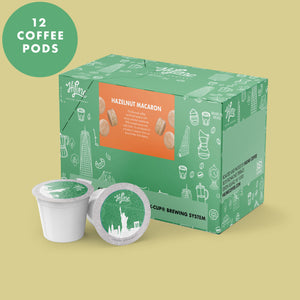 Coffee pods for Keurig. Roasted, packed and shipped to order.
Hazelnut flavored coffee pods for Keurig and Keurig 2.0 machines.
This flavored coffee combines hazelnut with savory caramel undertones. With a sweet aroma and salty finish, it's reminiscent of a hazelnut macaron from our favorite New York Bakery. All of our coffees are roasted and packed just prior to shipping to deliver a delightfully fresh brew.