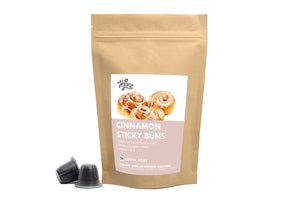 Cinnamon Roll flavored coffee pods for Nespresso machines.
Fresh roasted coffee pods for Nespresso original machines.
Imagine this; you wake up, the smell of fresh baked cinnamon rolls brings you to the kitchen. There they are in all they're glory, soft, sweet heaven. But we know carbs are the devil so now you can drink it guilt free as a coffee.