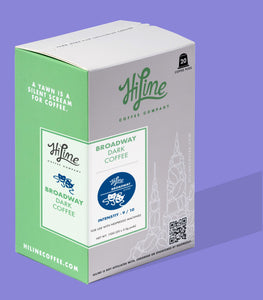 Coffee pods for Nespresso Machines. Roasted, packed and shipped to order.
Fresh roasted coffee pods for Nespresso original machines.
This show-stopping espresso has a surprise ending. Taking a cue from the energy and drama of Broadway, it delivers fruity full-bodied flavor, perfect for a pick-me-up during intermission. This coffee is roasted just prior to shipping to deliver a delightfully fresh brew.